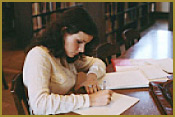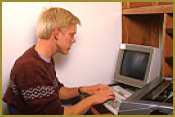 This course is designed for high school students who don't want to wait until their school schedules another Driver Education course, and want to get started right away. This course is designed for students that want to learn in the convenience of their home, rather than taking time to travel to a class. This course is designed for students who do not want to be "locked in a set schedule of classes" but rather want the freedom to choose when and how long they want to study on each session.
In short, this course is designed for the student who want complete freedom and control of their time to obtain their driver education. You can complete the course in four days if you wish, or take as long as two months - your choice!
It is one of the finest Driver Education courses available in the country today. It covers all aspects of driving, including the vehicle code, safe driving practices, drinking & driving, narcotics, defensive driving, good driving techniques, & driving under adverse weather conditions.
It is an interesting and easy course which includes short film clips, film slides, diagrams and pictures that make your study very easy. This course has been improved several times and now is one of the finest in the nation. The Best is only $99.00.
For easy enrollment we accept all major credit cards. To enroll for your "Internet Course" we have a very simple "3 step process."
| | |
| --- | --- |
| | Step #1 Click the box "Enroll." We will process your Credit Card information and email your "Prepayment Code" the same day or, at the latest, the next day. |
| | Step #2 Click "DMV Information box" (information needed to send your Completion Certificate), and enter your "prepayment code". You will be e-mailed a private password. |
| | Step #3 Whenever you wish to take your lessons, Click "Log In Box" and enter your private password, and proceed with your lessons at your own convenience and at your own pace. |
You can now begin your studies anytime you wish, in the convenience of your home, and at your own time and pace. Nothing could be easier! You have now started on your first step to obtaining your driver's licence!
That is why this is our most popular Teenage Driver Education Course.